This post is sponsored by WellPet but the content and opinions expressed here are my own.
One of my favorite things about being a dog mom is being able to spoil and pamper Mango on a daily basis. If she's happy, I'm happy. Each time I come home from the store with something new for Mango, her eyes light up, especially if it's food. While cuddling, receiving scratches and playtime are high on Mango's list of priorities – nothing is better than snack time!
I love feeding Mango treats and she loves eating them. I usually give them out as a reward for good behavior for chores she hates like bath time, grooming and nail trimming. Mango also receives a night time treat before she goes to bed each night. I tell her to go outside – she quickly runs out the doggy door, does her business and heads to the bedroom in search of her treat. Sometimes I make a fun game of it and hide it in various places. She always finds it!
Mango usually convinces me to give her an afternoon treat once a day as well. I'll be sitting in my office working and she'll take herself outside. A few minutes later, she runs up to my desk and begins to wag her tail and stare at me. She's giving me her "I deserve a treat face". I usually ask her, Do you want a treat?" She'll do a little growl/bark and spin in a circle with delight as we walk towards the kitchen. It's a fun afternoon ritual that we both enjoy. I get to take a break from the computer and Mango gets her beloved snack.
Nothing makes me happier than to see her face light up when she hears the word "treat".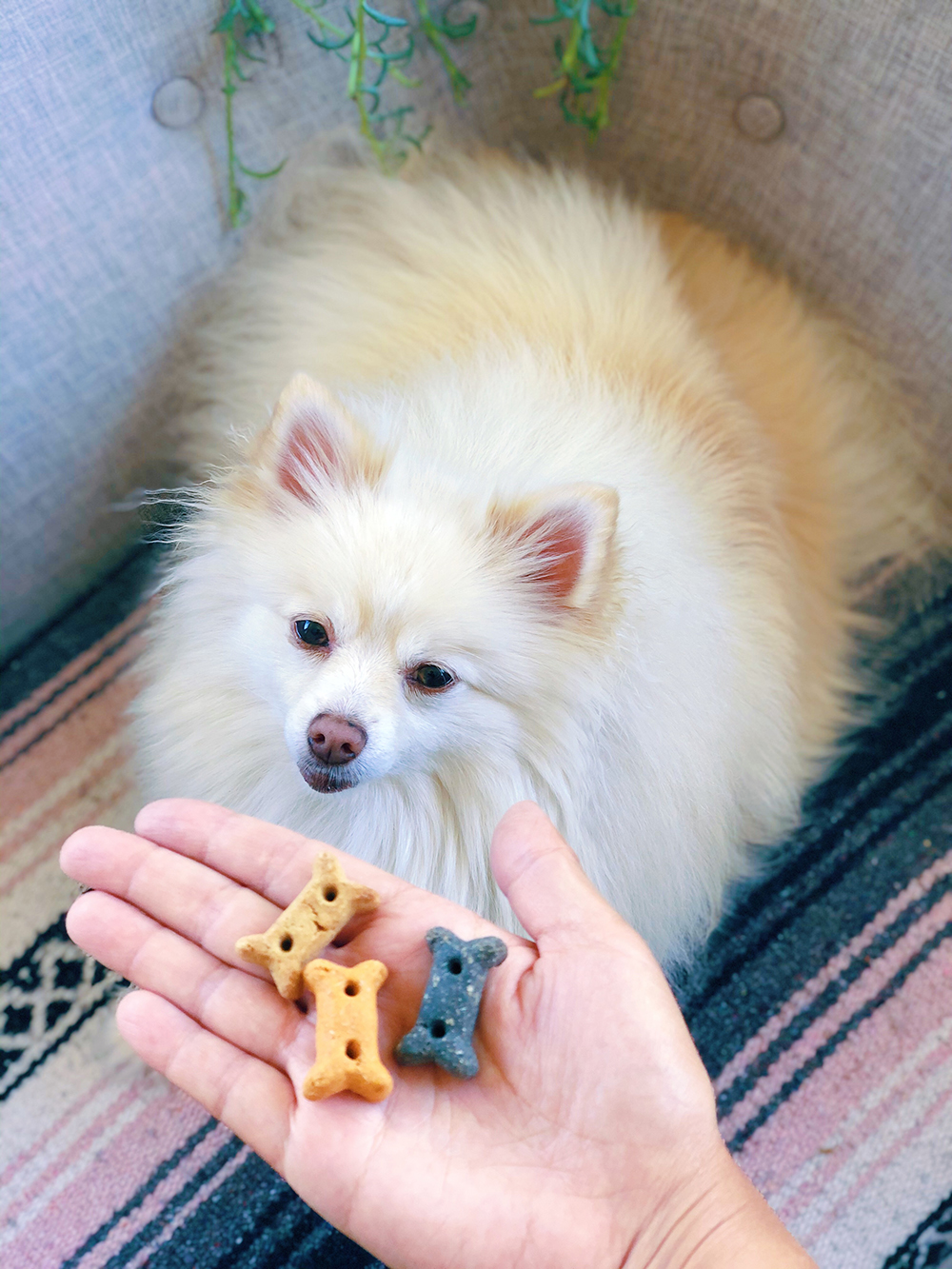 Old Mother Hubbard's all-natural dog treats are now available for your dog at Walmart nationwide. Old Mother Hubbard was founded in Gloucester, Massachusetts in 1926 and still is based there. Each all-natural, home-style recipe is made from wholesome ingredients, allowing you to feel good about rewarding your dog.
Mango's favorite flavors include P-Nuttier Biscuits, Original Assortment Biscuits, P-Nuttier N' Nanners Biscuits (grain free) and Extra Tasty Assortment Biscuits. Each batch of biscuits is slowly oven-baked to hold in the natural flavors of these tasty treats. Click on the links above to purchase Old Mother Hubbard dog treats in-store or with convenient Online Grocery Pickup at Walmart.
The Mini size is perfect for Mango.
Crunch, crunch… She's happily enjoying her afternoon snack. It's one of the best parts of her day.
The post Treat Time with Old Mother Hubbard appeared first on Horses & Heels.